A 21st Century Courtesan Revealed!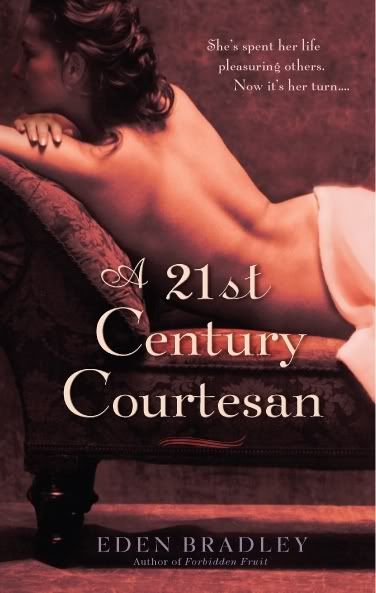 I just finished writing this book, and I think it's my best work yet. I spoke with my editor today, and she thinks so, too, which is a huge compliment coming from her, so I'm thrilled! I also got a release date: April 2009, and my first look at the cover! The Bantam art department rocks! I don't even have official cover copy on it yet-I'll post a blurb as soon as I have it! But I can tell you this: A 21ST CENTURY COURTESAN is the story of Valentine Day, who's worked as a high class call girl for nearly ten years when she meets a man who turns her world upside down. This story is written in first person, and it's a very different kind of book. I can't wait to see if readers will be as in love with this story as my editor and I are!
Valentine is very dark and troubled. I love complicated characters! Only once have I ever written a character that was all sweetness and light (April in THE DARK GARDEN) and she was the secondary heroine. If you're a writer, what are your favorite kind of characters to write? If you're a reader, what sort of characters do you like to read? And is it different depending on whether it's the hero or heroine?