...you're going to love this! Evil Faeries, a scorned goddess and kinky Viking twins-what more could you possibly want? How about a sex swing and a mission to save the world?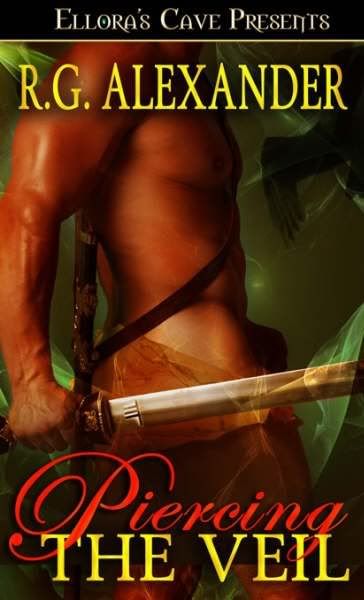 R.G. Alexander's PIERCING THE VEIL is out today from Ellora's Cave!


Twins Hawk and Val are Fianna warriors under the vengeful curse of a scorned goddess. Following the prophecy in the Book of Veils, they search for the one who can help them retrieve the Claiomh Solais before their enemies get the chance. Their quest leads them to Linnea. One touch and there can be no doubt that they have found their match. But will she accept them once she knows the truth?

Linnea is no one special. So why is she on the run from evil faeries and her egotistical ex? Why is she suddenly spending time in the company of dragons, druids, and one kinky Viking with a split personality? All she knows is she has to keep her daughter safe from those who hunt her, and her heart safe from another betrayal.

To protect one gifted child and all of humanity from the dark god that seeks retribution, they must learn to trust each other. To have a future together, they must find the perfect balance.

PIERCING THE VEIL, the sexy sequel to LIFTING THE VEIL, book two in the Temptation Unveiled, is on sale now!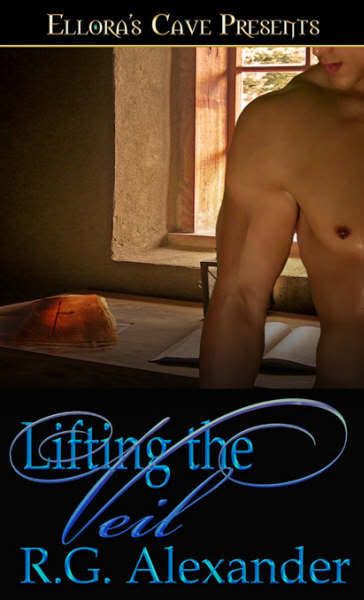 R.G. Alexander writes lyrical, sensual, fun stories set in dream worlds where every woman's fantasies are reality. Lose yourself in one of her books... www.RGAlexander.com