Interview on Playboy Radio!
This Tuesday, November 11th, listen to my interview on Sirius Satellite's Playboy Radio's Night Calls with adult superstar Christy Canyon! I'll be talking about my October release, FORBIDDEN FRUIT, which was recently profiled in Cosmopolitan magazine's Red Hot Reads. I'll be on around 5:00PM PST. I never know what will happen on the air-Playboy is always tons of fun! Should be interesting...I might read an excerpt, give sex advice on the air, or whatever Christy thinks of-and believe me, she has a vivid imagination! This is my food fetish book ,and I plan to bring Christy a basket of strawberries and whipped cream...Stop by if you can.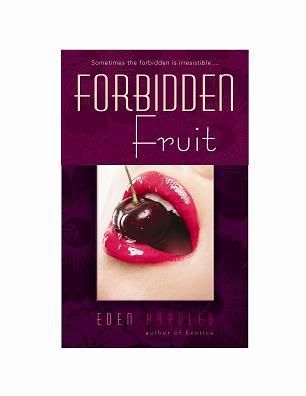 Meanwhile, you can check out my interview on Joyfully Reviewed, posted today!