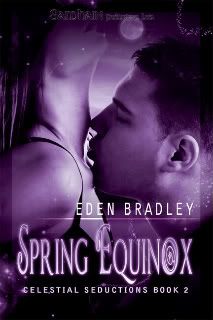 I'm at Shayla Black's blog and Tracy Wolff's Love Musings blog
today with an interview, excerpt and more to help Shayla and Tracy celebrate their month-long Delicious Tease! Stop on by-awesome giveaways on both their blogs all month long!


Meanwhile, you can buy SPRING EQUINOX now at Samhain Publishing, through Amazon, or All Romance e-Books!
Labels: contest, erotic romance, giveaway, menage, Shayla Black, Tracy Wolff